Our Mission

To train psychiatrists to become outstanding clinicians

To help treat the underserved populations of Idaho

To teach psychiatrists to become expert consultants to other health care providers

To provide an environment where residents grow personally and professionally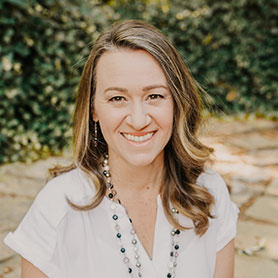 Kirsten Aaland, MD
Director
Clinical Associate Professor
Director's Welcome
Welcome to the Idaho Advanced Clinician Track of the University of Washington (UW) Psychiatry Residency Program! I am delighted that you are interested in our track.
Every county in the state of Idaho is considered a mental health professions shortage area, and our residency track was formed in 2008 as a part of the University of Washington's WWAMI (Washington, Wyoming, Alaska, Montana, and Idaho) Program with the goal of bringing expertly trained psychiatrists to this state, reducing the mental health burden of Idahoans. Our mission is to train outstanding psychiatrists well-versed in the use of medications and psychotherapy to treat complicated psychiatric issues in both urban and rural populations. To maximize our psychiatrists' reach, we focus on consultation in the inpatient and outpatient settings, training our residents to expertly lead the mental health care team as well as advise primary care providers.
Our unique program structure allows us to achieve these goals. Residents train as PGY1s and PGY2s in Seattle, Washington, working in world-class academic centers at the University of Washington, the Seattle VA, and Harborview Medical Center. They train alongside the Seattle and Montana Track Residents, treating diverse patient populations under the supervision of a stellar University of Washington faculty. PGY3 and PGY4 training is completed in the intimate, community setting of Boise, Idaho, where we aim to provide an outstanding clinical education imbedded in unique settings offering care for underserved populations in our region. With four residents in each class, there is ample opportunity to develop close, meaningful relationships with fellow trainees and faculty members, all while enjoying the richness of Boise and the natural beauty of Idaho.
One of our strongest assets is our dedicated faculty and their unwavering commitment to investing in their own and our residents' ongoing growth and development. Additionally, we value our residents' input and understand that they are the reason our program exists! Residents serve on multiple committees and are instrumental in the program's continued growth and improvement. We are committed to providing a rich, nurturing learning environment where residents form strong mentorship relationships with faculty, hone their clinical skills, and develop well-formed professional identities.
Our mission is supported by key community stakeholders at the Idaho State Board of Education, the Boise VA Medical Center, St. Luke's Medical Center, and Saint Alphonsus Medical Center as well as by faculty at the Family Medicine Residency of Idaho, Boise State University, and private practices in the area. The Treasure Valley is one of the nation's fastest growing communities, and our stakeholders are invested in supporting our program as we expand to meet the healthcare demands of our state. I am thrilled to announce our plan to transition to a 4-year, Idaho-based residency in July 2021. At that time, our UW Idaho Psychiatry Residency Program will afford trainees the opportunity to serve the Boise community throughout their entire training.
Please review our website for further information on our program, including clinical sites, curriculum, faculty, current and past residents, and life in the charming capital city of Idaho. I am glad you are here and look forward to hearing from you! Please feel free to contact me directly with any questions about our program.
Sincerely,
Kirsten Aaland, MD
Assistant Director's welcome
This is an exciting time to live and train in Idaho, welcome to the gem state! As you are undoubtedly aware, interest in psychiatry has flourished over the past several years. More medical students than ever before are choosing psychiatry as their profession and this could not come at a better time for our program and for the state of Idaho. Our legislature has approved an impressive 10 year graduate medical education expansion plan and all across our state stakeholders are invested in working with and training psychiatry residents. Opportunities abound to develop new rotations, foster new partnerships, and to contribute to shaping our program as we move forward.
I would describe our track as just big enough, and just small enough. Big enough to gain exposure to the breadth of clinical pathology necessary to become a confident and accomplished outpatient psychiatrist, and small enough to foster meaningful connections with colleagues, faculty, and community partners. Our residents develop a systems perspective as they work in and evaluate the strengths and challenges of several care delivery modalities across multiple settings. Whether you want to work with college students, the refugee population, navigate challenges for incarcerated persons, or join me on home visits for veterans with severe mental illness receiving intensive case management, you can do all this and more in Idaho! Thanks for visiting our site and we look forward to getting to know you and seeing how our program can meet and exceed your expectations.
Sincerely,
Annie Kelly, MD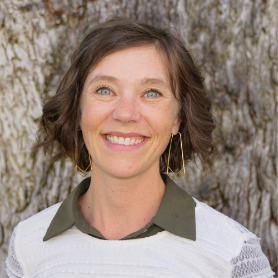 Annie Kelly, MD
Assistant Program Director
Clinical Assistant Professor