Thank you for your interest in our program!
Along the interview trail for psychiatry residency, the folks in Boise (faculty, residents, and staff) were the friendliest we encountered. This was a major factor that drew us to the program. Four years in, we can comfortably say the friendliness is genuine, and the experience is superb.
Hospitality alone did not attract us to this program, and the unique training opportunity helped set apart UW-Idaho. Residency is about learning as much as one can, and this program delivers. The first two years in Seattle (inpatient and consult experience) offer high quality training in academic and public hospitals in an urban center, replete with all that has to offer. After two years in Seattle, the pace changes with the move to Boise; working in outpatient clinics in community settings offers a whole new experience of healthcare. Plus, no call!
Our outpatient experience in Boise is excellent, benefiting from a large catchment area and diverse training sites. Based at the Boise VA, we also work at two large regional medical centers (St. Luke's and Saint Alphonsus), Boise State University, Idaho Department of Corrections, and Family Medicine Residency of Idaho. Our attendings in Boise offer an excellent balance of supervision and autonomy as well as a vibrant and relaxed attitude.
Our administration places high value on wellness and transparency. They are open to feedback and make strong efforts to fix issues, eager to involve residents in program innovation and improvement. The faculty are strong advocates for us, professionally as well as personally.
Boise is a thriving and exciting city retaining its small-town vibe despite its current boom. We enjoy four seasons and lots of sunshine. We have many of the same offerings of a larger center, from concerts or museums to fancy restaurants and wineries. Boise is an active city with miles of paved bike and pedestrian trails along the Boise River. The Boise Foothills (minutes from downtown) feature miles of single-track dirt paths perfect for hiking, trail running, or mountain biking! And when the snow flies, there is skiing at any one of Idaho's numerous ski resorts. Look at our Boise page for more reasons why life here is grand.
All these great features mesh well with a great group of people. We residents have comradery within the clinic and outside of work. We have a variety of regular social events ranging from movie nights to hiking adventures to pub trivia (we are often champions!). The delightful community of Boise and the hospitality of our residency program facilitate this type of culture. Most nights of the week you'll readily find something to do with friends and colleagues, and we promise there will be so much outdoor fun and downtown living that you'll quickly run out of free weekends.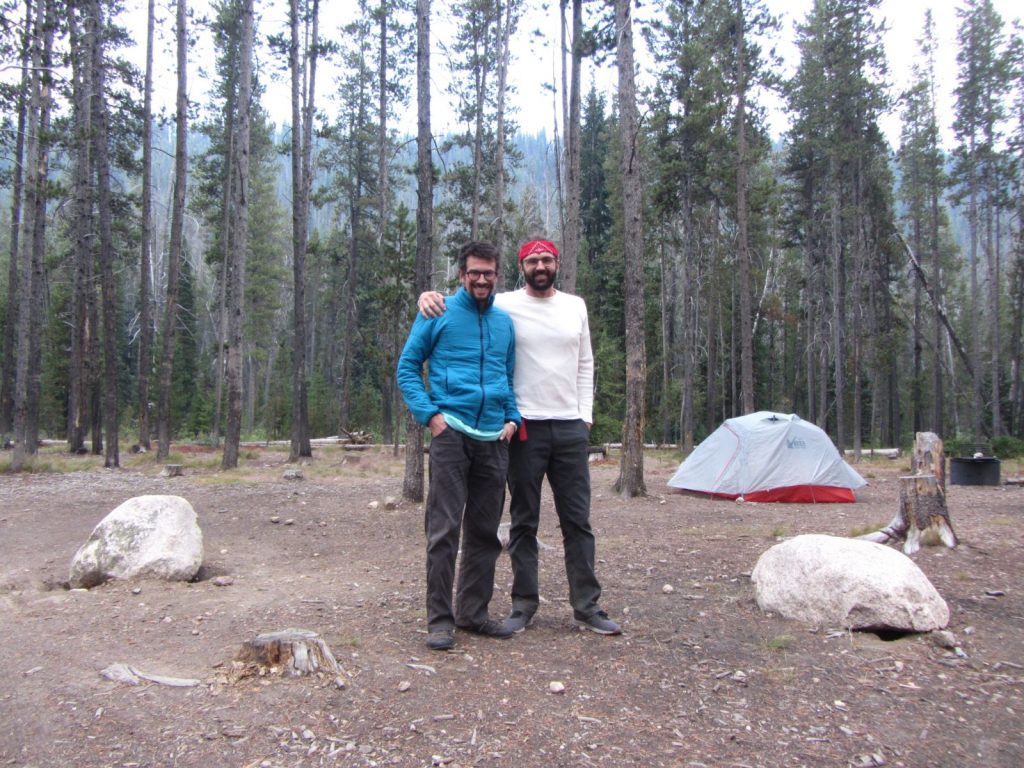 We look forward to seeing you in Boise!
Jared Bozeman MD co-chief resident
Jordan Urbanek MD co-chief resident